our story
Tripping has evolved from the positive responses, requests and encouragement of our guided tour, overland safari and film industry clients, who have shared our journey and experiences over the last 20 years. On our trips we have found some unique places and met some special people who have become part of our support network and family. We'd like to share these connections with you.


"Andrew's enthusiasm and positive energy is infectious."
Andrew has had a life long romance with the ocean and bushveld, particularly the wild beauty of Namibia. He has undertaken and guided many trips north of the Limpopo. His holistic approach to travel, appreciation of local custom and practical experience enlightens any trip.
A keen photographer, he always travels towards the "special light" looking for that perfect scene. His surfing addiction and subtle coercion has seen many a landlubber braving the icy Atlantic waters for "surf lessons".
Traveling with Andrew is always an adventure and entertaining - don't mention VIP or Big Five though, as he is a passionate crusader for equality and respect for all creatures great and small.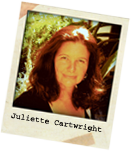 "Part hippie, part suit, always keeping it real."
Julz thrives on organisation and planning and has a keen eye for detail. You can count on her to make it happen. With her finger on the pulse of the city - for events, exhibitions or happenings she already has a plan for the best seats in the house.
Often accused of being epicurean in her ways, she is lured by art and music and seeks out the finest food and wine and the best places to stay.
She also loves the natural beauty of this country and the uniqueness and integrity of its people and their stories. Always keen to meet someone interesting, try something new or find somewhere unusual, with a Magpie's obsession she collects moments for her treasure chest of memories.